Contests
Details

Category: Contests
Published:

Sunday, 12 March 2017 11:46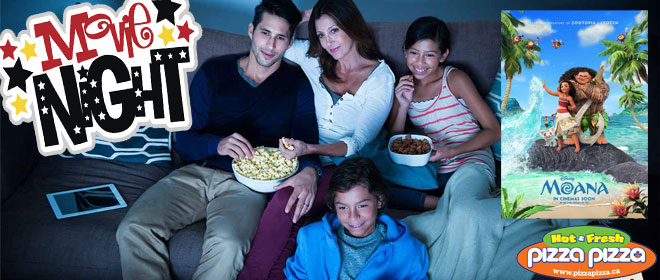 HOW: When you hear the cue to call during the Morning Express or Home Stretch be the 9th caller through and be ready share with us what makes movie night special/fun in your house?
WHAT: 2 medium pizzas from "Pizza Pizza", drinks, popcorn, candy and Disney's Moana on Blu-ray/DVD
DETAILS: Moana is a sea voyaging enthusiast and the only daughter of a chief in a long line of navigators. When her island's fishermen can't catch any fish and the crops fail, she learns that the demigod Maui caused the blight by stealing the heart of the goddess, Te Whiti. The only way to heal the island is to persuade Maui to return Te Whiti's heart, so Moana sets off on an epic journey across the Pacific. The film is based on stories from Polynesian mythology. Rated PG
Click here for Focus on the Family's Plugged In Movie Review of Moana.