Financial Fitness
Details

Category: Artists
Published:

Friday, 19 May 2017 15:19
Following the 52nd Canada National Prayer Breakfast this week, Care Baldwin chatted with Jonathan Steingard, frontman of two-time JUNO-nominated band Hawk Nelson, about our incomparable country and how we can pray for Canad on its 150th.
Details

Category: Artists
Published:

Wednesday, 19 April 2017 08:15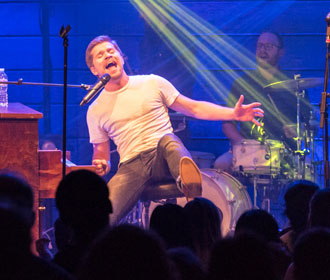 Brock Tozer interviews Elias Dummer, frontman of The City Harmonic.
Click here for tickets to see The City Harmonic for the last time in Ottawa on Tuesday, April 25th.
Details

Category: Artists
Published:

Tuesday, 24 January 2017 10:00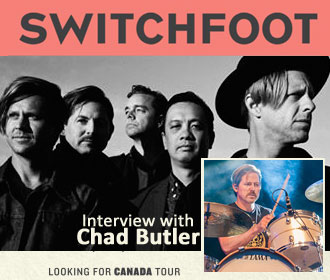 Care Baldwin interviews drummer and founding member of 8-time GRAMMY winners Switchfoot about resolving conflict, his music philosophy, and the old song that today's world needs to hear.
Read more to listen and for tickets to see Switchfoot and Relient K live in Ottawa on February 10th.

Details

Category: Artists
Published:

Friday, 04 November 2016 17:01
Details

Category: Artists
Published:

Wednesday, 02 November 2016 12:45
Details

Category: Artists
Published:

Wednesday, 26 October 2016 12:18
Details

Category: Artists
Published:

Monday, 17 October 2016 12:56
Hollyn visits Ottawa on TobyMac's "This Is Not a Test" Tour, October 21, 2016
Details

Category: Artists
Published:

Thursday, 13 October 2016 15:59
Details

Category: Artists
Published:

Friday, 30 September 2016 10:13
Details

Category: Artists
Published:

Friday, 02 September 2016 01:00
CHRI's Brock Tozer interviews American Idol Season 11 alum Colton Dixon backstage at Kingdom Bound Music Festival at Darien Lake in New York, July 20 - 23, 2016. (click the thumbnail to view)