Articles

Join us the week of March 21st for our 19th Anniversary Fundraiser! We'll celebrate what God has been doing in your lives through CHRI over the past year as we prepare for the year to come with our Spring budget of $35,000!!
DONATE ONLINE HERE OR CALL 1-866-247-1440.
This is your opportunity to make a financial gift to the continued ministry of this listener-supported station. Your monthly donation or one-time Birthday gift will help us reach our budgeted goal of $35,000.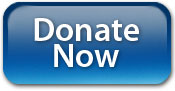 SUPPORT: CHRI is a listener-supported registered charity and we count on your financial support. Your donation is tax receiptable.
CELEBRATE: Tune in all week as we share YOUR stories On Air! March 21st through 24th.
SHARE: E-mail This email address is being protected from spambots. You need JavaScript enabled to view it. or send us a Facebook message with what God has done in your life this past year. We want to hear how you have used CHRI to connect with your faith or encourage others! (please specify if you would like your testimony to remain anonymous)

Did You Know?
The official launch of CHRI in Ottawa on March 30th, 1997 changed the future of Christian radio in the Capital of Canada forever...

On April 19

th

1996, a team appeared before the CRTC to apply for a licence to start a Christian radio station in Ottawa. After many petition signatures and letters of support, the license was granted.

C.H.R.I. began test broadcasts in early March the following year and officially launched as one of the very first FM, 24/7, all Christian radio stations in Canada at 1:00pm on Easter Sunday, March 30

th

1997.

CHRI is a registered Canadian charity
A proud member of the Canadian Council of Christian Charities since 2011(awarded the seal of accountability in accordance with the standards the 4 C's)